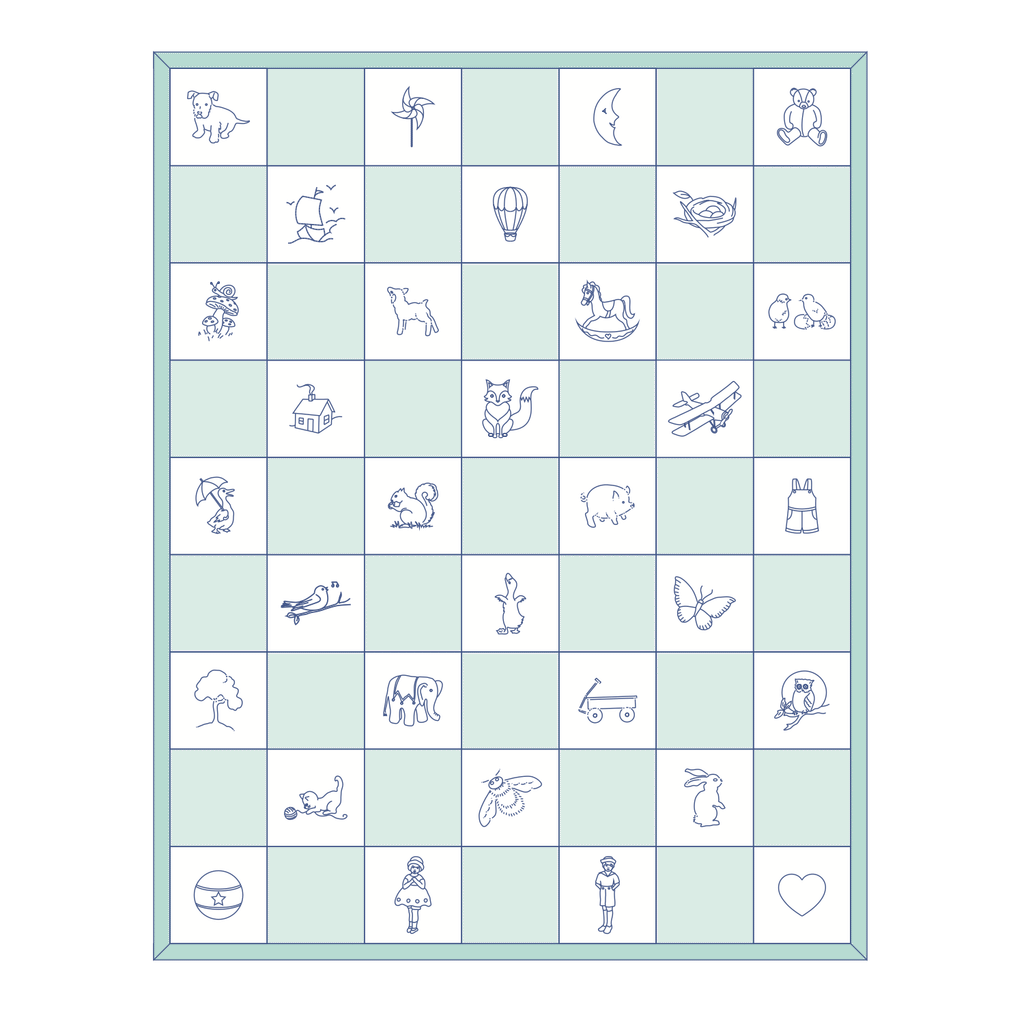 Vintage Collection
Kit contains:
32 pre-printed images on white cotton to embroider. (Each square finishes at 6".)
Stitch guide
Our biggest assortment of images!
The Vintage 32 Image Kit offers the most stitching fun of all our designs! This collection includes all of the images from the Playtime Collection plus 14 great new ones.Your best bet for a large group or for the true embroidery enthusiast. It caters to a wide range of stitching abilities—from first-timers to the more experienced. Add baby's name or a birth date to the little heart!